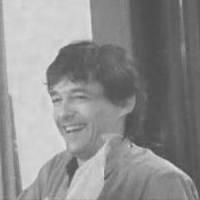 Luc van den Broek
In the early nineties I started as a graduated Industrial Design Engineer in the CAD-CAM business, designing/engineering products with complex 3 dimensional shaped surfaces.

My interest in the packaging industry was stimulated when I became involved in the development of a shampoo bottle. This led to further projects where I became more and more involved in the full process chain of a packaging product; the tooling and manufacturing of the injection and blow moulding parts, the full process of a filling line, right through to the consumer use of the packaging and the environmental concerns of the disposal at the end of its life cycle.

Following the foundation of my own company in 1992 I enjoyed joining and leading teams on a wide range of projects. I gained great experience as a commercial designer within the packing industry. Working with companies supplying food, detergents, household products, cosmetics and toiletries, as well as being hired as a project manager within the food industry working with Heinz, Danone, Sara Lee and other companies.